Utek International Corp
---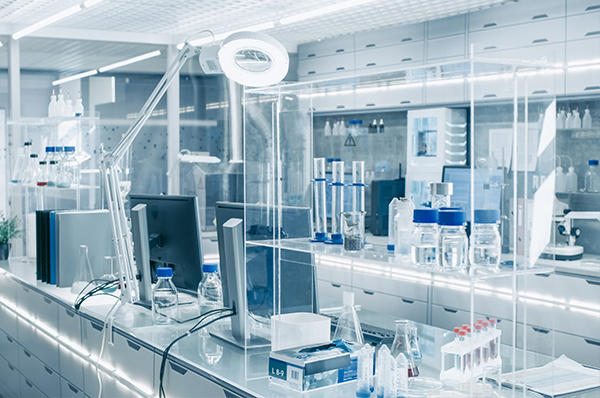 Utek International Corp was founded in 2001 originated from Ivorist International Co., Ltd. in 1978. Through the 30 years, Utek is dedicated to give assistance to chemical, chemical materials, biotechnology industries and laboratories by providing general use instruments, analyzing and testing instrument as well as for R&D and quality control.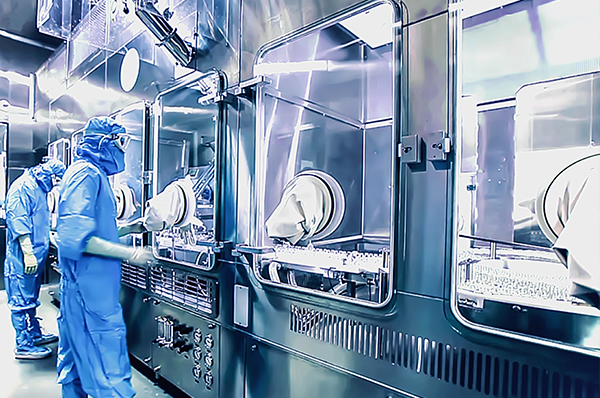 In 2003, the department of Biotechnology was established. Our products cover solid/liquid formulation, sterile liquid or powder filling and freeze drying. Includes all the instruments required for the production from upstream to downstream, as well as related analyzing instruments and even utilities equipment construction.
Not only providing total solution for biotechnology, pharmaceutical production and research industry, but also with our well trained and manufacturer qualified members, Utek is capable to perform SAT and IOQ by ourselves.

As a company that care about our clients, we are capable to take full responsibility for the equipment and instruments which we have sold.
Thanks to our maintenance department, all our sold products have been taken good care of through the past 20 years. Our services cover all the areas with 4 offices in Taipei, Taichung, Tainan and Kaohsiung including equipment maintenance and sensor calibration.
Covid-19 Respond
---
Despite the dangerous situation of the global epidemic and the lockdown of all countries, Utek and the equipment manufacturers still kept moving forward.
Via Internet video communication, FAT for all the equipment were executed, so as to minimize the possible exposure risk for customers.
Based on the past experience and with scheduled training, our qualified engineers executed SAT, IQ and OQ for all sold equipment.
Overseas project teams are established from our equipment manufactures providing on time support.
Utek is very honored to contribute Taiwan Covid-19 prevention. We provide the most important sterilization and disinfection equipment such as H2O2 sterilizer and H2O2 sterilizing robot. Not only for research laboratory and pharmaceutical company, but also can be used in public area, transportation, ambulance and so on.
Qualification of turnkey project includes filling machine, capping machine and with lyophilizer in isolator, in Formosa Laboratories, Inc. was finished in June 2021. It is anticipated that the first batch of COVID-19 vaccine will likely be produced on this production line.
Our customer
---
Key Milestone
---
2002 - Turnkey project for Center for Disease Control (CDC): Freeze Drying system
2004 - Turnkey project for Food Industry Research and Development Institute (FIRDI): Freeze Drying system
2005 – Turnkey project for National defense medical center (NDMC): AutoClave * 7
2007 – Turnkey project for YUNGSHIN PHARM (YSP): Freeze Drying 16㎡ & 8 ㎡
2008 - Turnkey project of Taiwan biggest egg treatment equipment for Adimmune: Auto-Injection machine (30000 eggs/hr) + Harvest machine (20000 eggs/hr) + Candling machine *2 + Waste disposal plant *2 + 2000L CIP Station *2 + Ultracentrifuge *4 + P3 level autoclave *2
2009 - Turnkey project for NDMC: cGMP Dry Heat Sterilizer *2 + cGMP Freeze dryer *2
2009 – Turnkey project for CDC: + P3 level autoclave *3
2010 – Turnkey project for CDC: Freeze Drying 30㎡, biggest in Taiwan
2013 - Turnkey project for YUNGSHIN PHARM: Semi-auto High viscosity filling machine + vacuum capping machine
2013 – Turnkey project for Maxigen Biotech: Semi-auto filling machine + VHP + Glovebox
2013 - Turnkey project for TTY Biopharm: cGMP Freeze dryer *3 + Auto filling machine (12,000 vials/hr)
2013 – Turnkey project for Taiwan Otsuka Pharm: Pouch Filling machine + PW
2014 – Turnkey project for Amaran Biotech: Autoclave + washer + Freeze dryer
2014 – Turnkey project for UBI Pharma: cGMP Freeze drying system
2016 - Turnkey project for YSP: RO (3500L/hr) + WFI (2000L/hr) + PSG (800kg/hr)
2016 - Turnkey project for Taiwan Biotech: SVP production line, container washing, drying and filling
2017 – Turnkey project for Vetnostrum: Isolator Vial filling line
2017 – Turnkey project for Siuguan: Online High Voltage ampoule leak tester + ampoule inspection machine
2018 – Turnkey project for Formosa lab: PW & WFI + WTP & RO-EDI & PW & WFI & PSG
2018 – Turnkey project for Formosa lab: Isolator filling line with capping and Freeze Dryer for Vial and PFS
2019 – Turnkey project for Sunmax Biotech: GMP room VHP sterilizing machine *2
2020 - Turnkey project for Wonder Vax: Semiauto egg Harvest machine + Ultracentrifuge
2020 - Turnkey project for Formosa lab: wireless Glove Integrity tester *4 + Freeze Dryer
2021 – Turnkey project for Sunmax Biotech: Vacuum emulsifier *2 + 1200L Autoclave *2 + Depyrogenation Oven + CIP/SIP station + PSG + electric scale *5)
2021 - Turnkey project for UBI Pharma: Autoclave + Autoclave with VHP + WFI & PSG
Contact US
---
Taipei headquarters
Address : 6F., No.103, Ruihu St., Neihu Dist., Taipei City, Taiwan (R.O.C.)
TEL:886-2-2799-3339
FAX:886-2-2799-3331
E-mail: info@utekinco.com.tw